About us
We are the luxx art! A art gallery located in Dubai but operating all over the world! With an eye for detail, a good sense of color, interior design and a wealth of experience, we always strive for innovative concepts. We travel all over the world to find the best art for our new collections.

Our collection varies from photography, paintings, prints and art sculptures. Within our colletion we offer new upcoming artists and well known established artists. Our high- end collection has been established in close collaboration with well-known international artists and photographers.

In our Dubai store we have our project office. This stylish location offers our clients, designers, architects and project developers an inspiring experience in our world of art. We gladly invite you to visit us.
Our location:
Barsha 3 - 39th street
Dubai, United Arab Emirates
Take a look at our showroom

Are you an artist?
At The Luxx Art, we are always looking for unique works of art to add to our collection. Are you the new photographer or artist we are looking for? Mail your portfolio, biography and contact details and we will contact you. Contact us here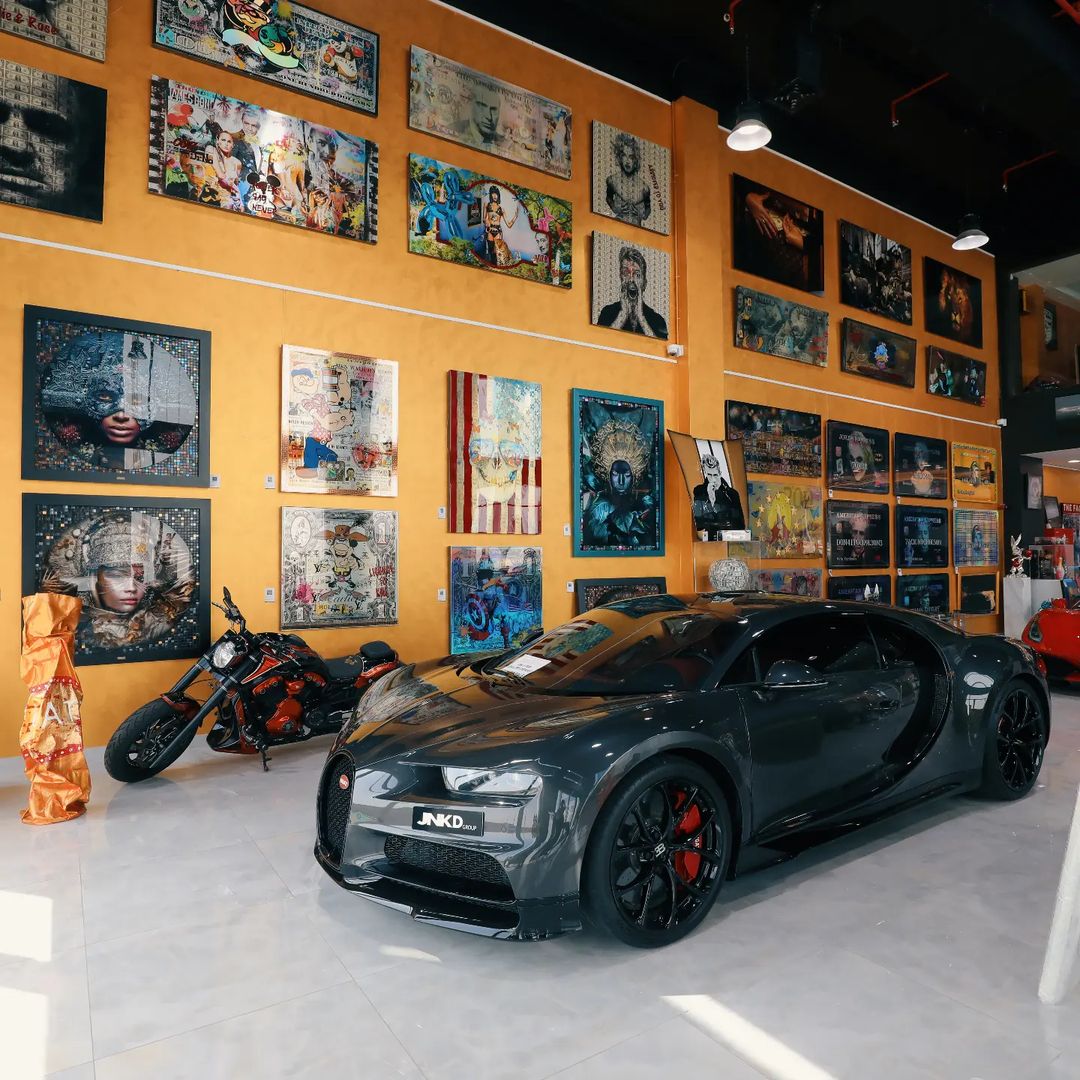 Come visit our showroom!
In 2019 we opened our first art showroom in dubai with the concept of combining supercars with high-end luxury.
Showroom
You may like..
Vendor:

Regular price

$11,575.00 USD

Regular price

Sale price

$11,575.00 USD

Unit price

per

Vendor:

Regular price

$23,700.00 USD

Regular price

Sale price

$23,700.00 USD

Unit price

per

Vendor:

Regular price

$1,500.00 USD

Regular price

Sale price

$1,500.00 USD

Unit price

per

Vendor:

Regular price

$2,150.00 USD

Regular price

Sale price

$2,150.00 USD

Unit price

per

Vendor:

Regular price

$4,200.00 USD

Regular price

Sale price

$4,200.00 USD

Unit price

per

Vendor:

Regular price

$4,200.00 USD

Regular price

Sale price

$4,200.00 USD

Unit price

per

Vendor:

Regular price

$4,200.00 USD

Regular price

Sale price

$4,200.00 USD

Unit price

per

Vendor:

Regular price

$9,500.00 USD

Regular price

Sale price

$9,500.00 USD

Unit price

per

Vendor:

Regular price

$7,650.00 USD

Regular price

Sale price

$7,650.00 USD

Unit price

per